Traditional Italian Food and Milan Old Town Private Tour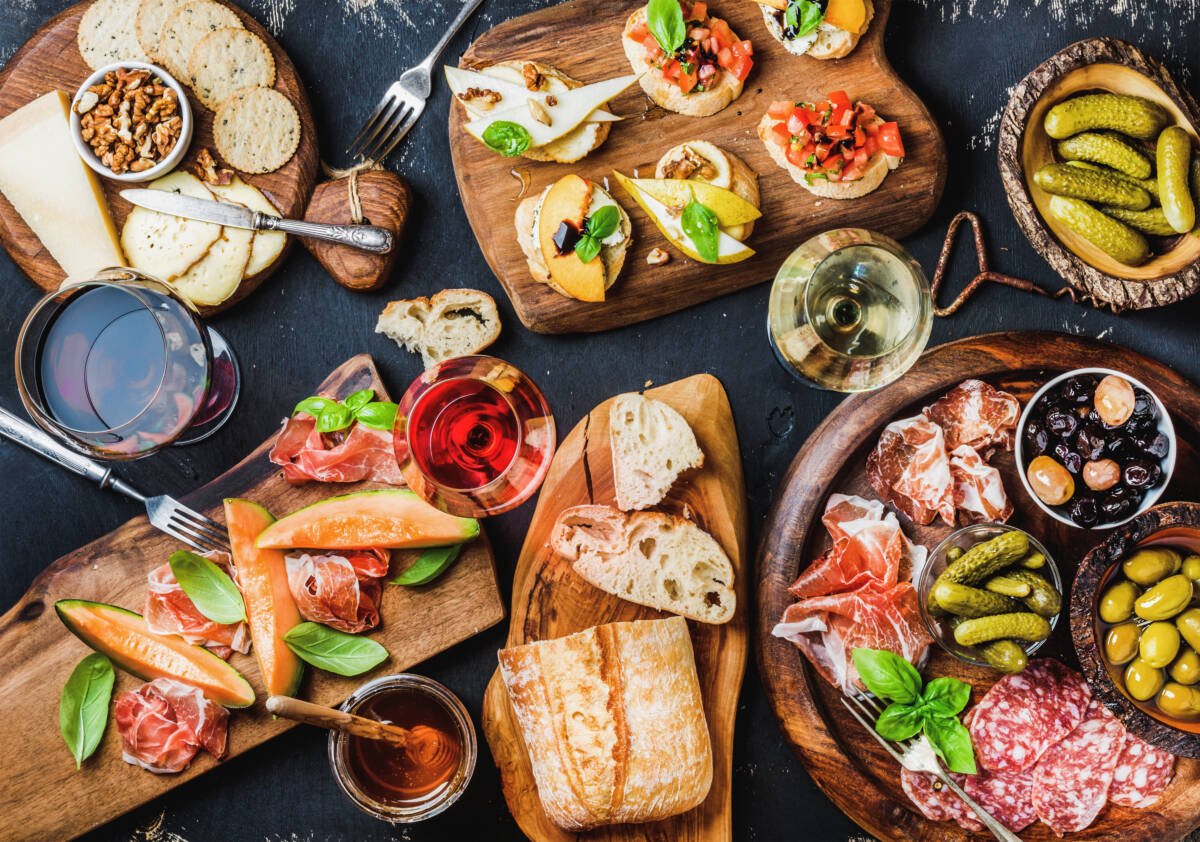 Discover why eating is the "way of life" in Italy with a guided tasting of original Italian and Milanese dishes and desserts. Choose a tasting tour that meets your needs and interests. Learn about the Italian cuisine and see highlights of the Old Town.
Highlights
Enjoy a Food Tasting Tour with a 5-Star Foodie Guide
See the best selected highlights of Milan's Old Town and visit the best venues
Discover the exciting flavours of Italian cuisine and enjoy a full-course meal (no samples!)
Try even more different foods plus 1 beer beverage (in 3,5-hour option only)
Enjoy a feast of 8 beers and a variety of appetisers, hot dishes and desserts ( in 6-hour option only)
Free cancellation up to 24 hours before activity starts
Best price guarantee - no brokers
Please enter the number of tickets
Activity details
Facilities
2,5 - 5 Hours
Private Tour

Exclusive only for you

Just buy and we instantly organize

Your booking ensure the tour is already fully organized, just come and enjoy!

Live Guide

English, German, French, Italian, Russian, Spanish, Polish

Walking tour
Full description
Milan is a dynamic city and a modern culinary hotbed. Like most cities in Italy, Milan has developed its own local culinary tradition and original dishes. Let us show you the best places to eat and drink in the Old Town area, along with sightseeing of its famous landmarks and monuments. Discover the flavors of Millan!
The 2,5-hour tour includes a tasting session at 2 locally loved venues. Milan is well known for its world-class restaurants and cafés, some of them are even registered among the Historical Places of Italy. You will visit 1 restaurant and 1 patissiere and see Old Town highlights along the way. Your Private Guide will tell you the story of the massive Gothic Milan Cathedral (Duomo di Milano), Royal Palace and Galleria Vittorio Emanuele II, and introduce you to the cultural heritage of Italian cuisine.
The tasting session includes traditional Italian dishes as well as original Milanese recipes, including meat delicacies like Salame Milano and regional cheeses. You will try delicious antipasto (Italian appetizer), a soup and main dish such as Risotto alla Milanese (creamy golden risotto made with saffron) or Milanese-Style Minestrone. We will also serve a dessert like Millan's classic Christmas cake Panettone or traditional Italian pastry, as well as authentic aromatic Italian coffee (or tea) and a soda drink.
Join the 3,5-hour tour to taste more delicious food and learn in-depth about local culture, such as the reasons why in this region of Italy rice is more popular than pasta. This tasting session will introduce you to more flavors of Northern Italy, such as Cotoletta Alla Milanese (a breaded veal cutlet). You will also taste 1 original Italian beer. This tour includes visiting 3 venues – 2 restaurants and 1 patisserie.
Choose the 5-hour tour to enjoy a full experience of sightseeing in Milan Old Town and tasting Italian dishes and beers. You will visit 4 different venues and see additional highlights such as the monument to Leonardo da Vinci at Piazza Della Scala and the grand Teatro alla Scala. The tasting menu will include a variety of Italian and Milanese dishes, a cup of tea or coffee, 1 soda drink and 8 beers, including regional and craft beers. This is a must-do for every food and beer connoisseur!
Includes
Private Food and Beer Tasting and Old Town Tour in Milan (the number of tastings and attractions depends on selected option)
Food Expert-Guide who is fluent in the language of your choice
1 full course meal, 1 dessert, 1 soft drink and 1 coffee/tea (in 2,5-hour option only)
2 full course meals, 1 dessert, 1 soft drink, 1 coffee/tea and 1 beer (in 3,5-hour option only)
2 full course meals, 1 dessert with 1 soft drink, 1 coffee/tea and 8 beers (in 5-hour option only)
Additional food and drinks
Important information
Meeting point
Meet your guide in front of Rosa Grand, Piazza Fontana, 3, 20122 Milano MI, Italy. Please do not enter the property, it is only a meeting point
Important information
What you should know
Please check your email the day before the tour to receive important information.
Please note that the number of tastings and attractions depends on the selected option.
Please arrive on time at the meeting point as late arrival may affect table reservations. In case of delay, the guide will wait for up to 30 minutes for you before cancelling the tour.
Please advise us in advance of any dietary requirements, such as food allergies or vegetarian options.
The tasting includes a full course meal, not just samples. The golden rule in Italy is to serve enough food for the table to collapse, so we recommended joining the tour on an empty stomach to be able to enjoy each of the dishes.
Please note that the described menu is an example only. The types of dishes will vary depending on the visited venue. We will pick the best food options for you depending on availability.
The legal drinking age in Italy is 18.
Traditional Italian Food and Milan Old Town Private Tour