Munich WWII Private Guided Walking Tour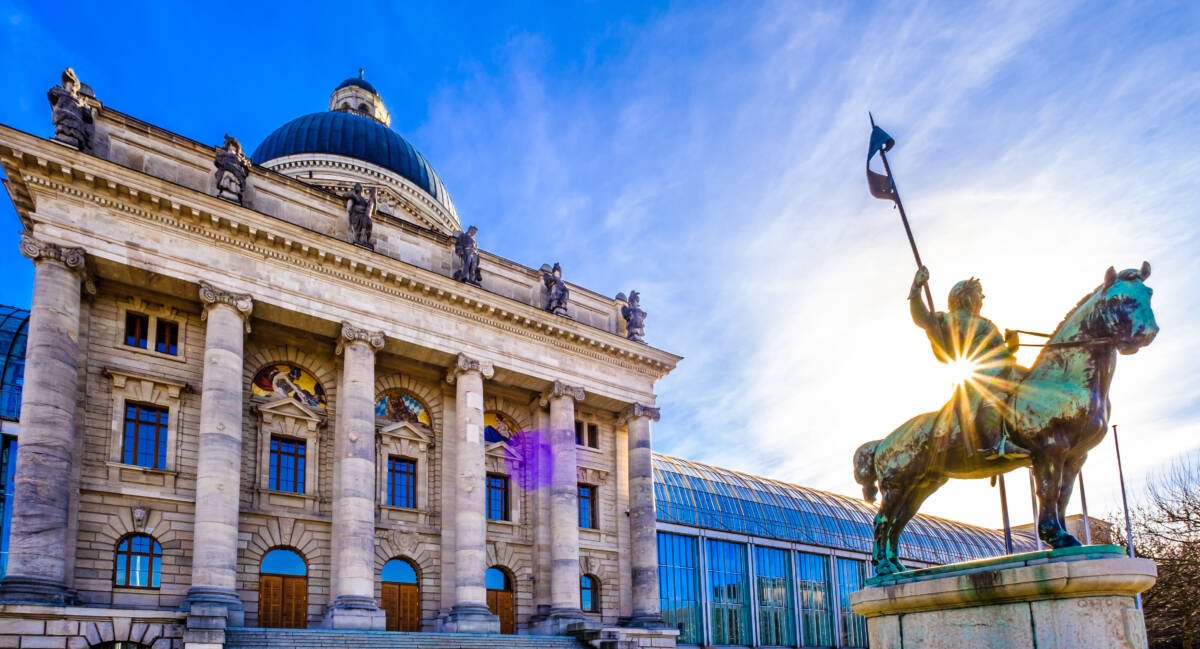 Delve into the WWII history in Munich, the 'Capital of the Nazi Movement'. Hear the origin story of the Nazi Party and learn about Hitler's rise to power in the Third Reich. Take a guided tour of the National Socialism Documentation Center.
Highlights
Explore the history of WWII in Munich with a 5-Stars Private Guide
See sites related to Adolf Hitler and the Third Reich
Discover the origins of the National Socialist German Workers' Party
Learn about the events and people that influenced the course of World War II
Visit the NS Documentation Center to see exhibits on WWI and WWII (only in 4-hour option)
Free cancellation up to 24 hours before activity starts
Best price guarantee - no brokers
Please enter the number of tickets
Activity details
Facilities
2 - 4 Hours
Private Tour

Exclusive only for you

Just buy and we instantly organize

Your booking ensure the tour is already fully organized, just come and enjoy!

Live Guide

English, German, French, Italian,Spanish, Polish

Walking tour
Full description
Join a Private Historian Guide on the streets of Munich's Old Town to learn about the city's role in the course of World War II as the 'Capital of the Nazi Movement'. Immerse yourself in the story of Third Reich and World War II, from the foundation of the Nazi Party to the bombing and liberation of Munich in 1945. Discover the dark secrets of Munich!
Your basic 2,5-hour walking tour begins in the heart of Munich's Old Town, at Marienplatz, which was almost completely destroyed in the Allied bombings. As you walk around the medieval city center and view the reconstructed buildings like the magnificent New Town Hall, your Expert Guide will explain why Munich was so important to the Third Reich during WWII.
During this original tour you will learn about the first meeting of the Nazi Party at the Hofbräuhaus beer hall, the infamous Beer Hall Putsch, the signing of the Munich Agreement and much more. The guide will show you the Feldherrnhalle monument at Odeonsplatz, where a fatal gun battle took place during the 1923 march of the Nazi supporters. You will also see "the Führer's building" (Führerbau) and other office buildings that served Adolf Hitler and the Nazi Party at Königsplatz.
Choose the 4-hour option to learn more about the history of National Socialism in Germany and the Third Reich's involvement in World War II. This option includes a visit to the Munich Documentation Center for the History of National Socialism. The exhibition includes photographs, documents, texts, film projections and media stations that illustrate the story of the origins and rise to power of the Nazi movement in Munich.
Includes
World War II History Tour in Munich's Old Town
History Expert Guide who is fluent in your chosen language
Historical facts about WWII, Third Reich and Nazis
A special itinerary with sites connected to World War II in Munich
Visit to the NS Documentation Center (only in 4-hour option)
Visit to the NS Documentation Center (in 2,5-hour option)
Important information
Meeting point
Meet your guide in front of hotel BEYOND by Geisel, Marienplatz, Munich, Germany. Please do not enter the building, it is only a meeting point Open in Google Maps
Important information
What you should know
Please check your email the day before the tour to receive important information
Munich WWII Private Guided Walking Tour