Wawel Castle Treasury & Armoury Skip the Line Private Tour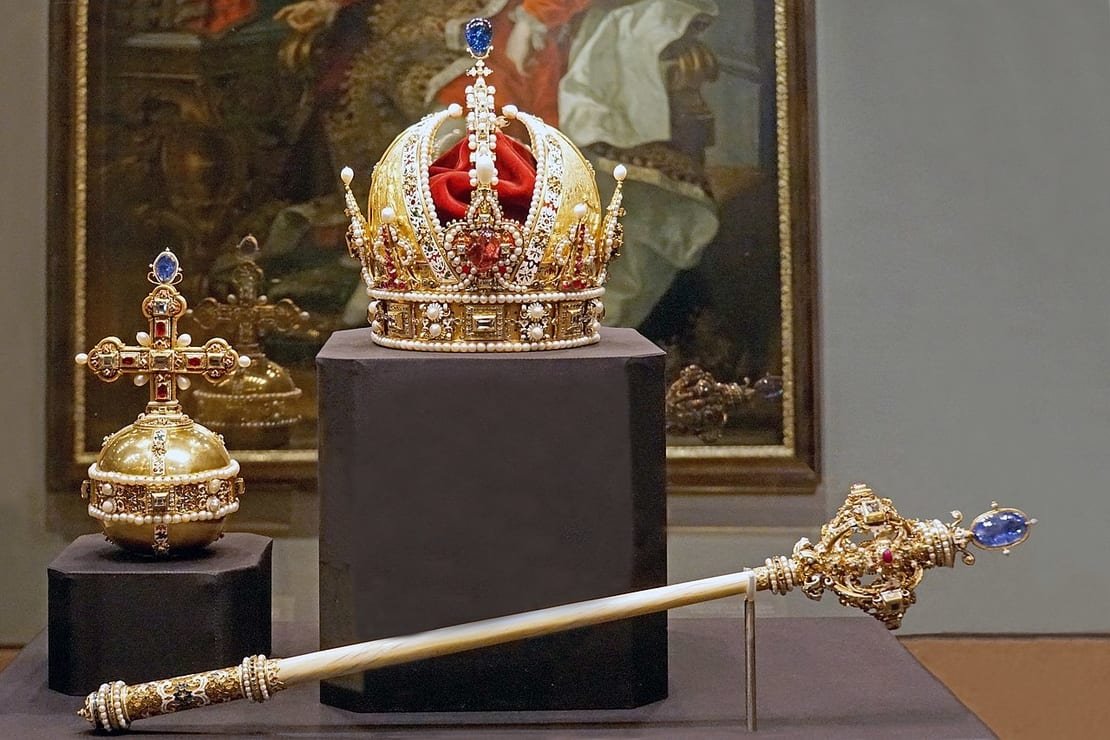 See the unique collection of the Royal Treasury and Armoury with a Private Guide. Skip the line at Wawel Castle and visit hidden gems with tons of history. Get familiar with the heritage of former Polish Kings, their wealth and Medieval accomplishments.
Highlights
Discover interesting collections inside Wawel Castle and be navigated by your own Private Expert-Guide
Visit Wawel hidden gems like Treasury and Armoury, as well as Wawel Castle Top1 attraction
Experience exclusive tour only for you and your friends with Private Guide who will adjust tempo and information
Fast track the entry with skip-the-line tickets to save time
Feel Medieval Times in fantastic Armoury which shows swords and battle's items collections and treasures from ages ago
Free cancellation up to 24 hours before activity starts
Best price guarantee - no brokers
Please enter the number of tickets
Activity details
Facilities
2 - 4 hours
Private Tour

Exclusive only for you

Just buy and we instantly organize

Your booking ensure the tour is already fully organized, just come and enjoy!

Live Guide

English, German, Polish, Spanish, French, Italian, Russian

Walking tour
Skip The Line Tickets for Priority Access
Full description
Enjoy access to the most precious parts of Wawel Castle. Take advantage of our special skip-the-line ticket and visit the Royal Treasury, Armoury and State Rooms. Choose our private tour led by 5-Stars Guide who adjust tempo and care about your informative tour. Enjoy sightseeing only with your friends and family. Meet the best Wawel secrets!
Meet hidden gems of Wawel Castle during a 2-hours walking tour. Have you ever wondered what it was like in medieval times? If yes then this tour is for you. Your Private Guide will take you to the Royal Treasury and Armoury. These two places are very special and valuable, as they are collections of insignia passed from generation to generation or as diplomatic gifts. Crowns, sceptres and swords are just some of the many stunning objects. Come and see on your own. Behind each treasure there is an intriguing secret fact. Moreover you will explore Wawel Hill, your guide will show you the best spots around!
Opt for a 3-hours tour and visit the most famous Royal State Rooms. These are full of ancient paintings, furniture and stunning tapestries, moreover many important historical events took place within these walls. Some of the elements like Ceiling of Heads will blow your mind. Thanks to our skip-the-line ticket and guide's licence you will avoid queues. Get to the history of Polish Kings, like Zygmunt III Waza or Wladyslaw Lokietek.
Choose the 4-hours option if you would like to visit one more gem – Wawel Cathedral. This place is truly unique in Poland and it is an architectural masterpiece. Get inside with your guide and be amazed by the beautiful interior. It's a former place of coronation Polish kings and their burial place. You will also find the famous Sigmund's bell in the tower and many richly decorated chapels.
Includes
Private Walking Tour of Wawel Castle, Hill and Cathedral
5-Stars Guide with Official Wawel License speaking fluently in chosen language
Skip-the-line ticket to the Royal Treasury and Armoury (in all options)
Skip-the-line ticket to the Wawel Castle State Rooms (in 3 and 4-hours option)
Regular ticket to the Wawel Cathedral (in 4-hours option)
Great portion of knowledge about Wawel, Medieval Times, Polish Kings etc.
Important information
Important information
What you should know
Please check your email the day before the tour for important information.
Please note that the number of attractions depends on the selected option.
Skip-the-line tickets to Wawel Castle are timed, so it's important to arrive at the meeting point on time. You will skip the line at the ticket office.
Regular tickets to Wawel Cathedral will be purchased on the spot. Admission is for the Cathedral, Royal Tombs and Sigismund Bell.
You have to climb 144 stairs to reach the top of the Sigismund Tower. The staircase is narrow and has a low ceiling, so it is not easily accessible.
Entry during masses and special events is restricted, and longer waiting times are expected during Polish or Catholic holidays.
Wawel Castle Treasury & Armoury Skip the Line Private Tour