American Food Tasting Private Tour and Manhattan Sightseeing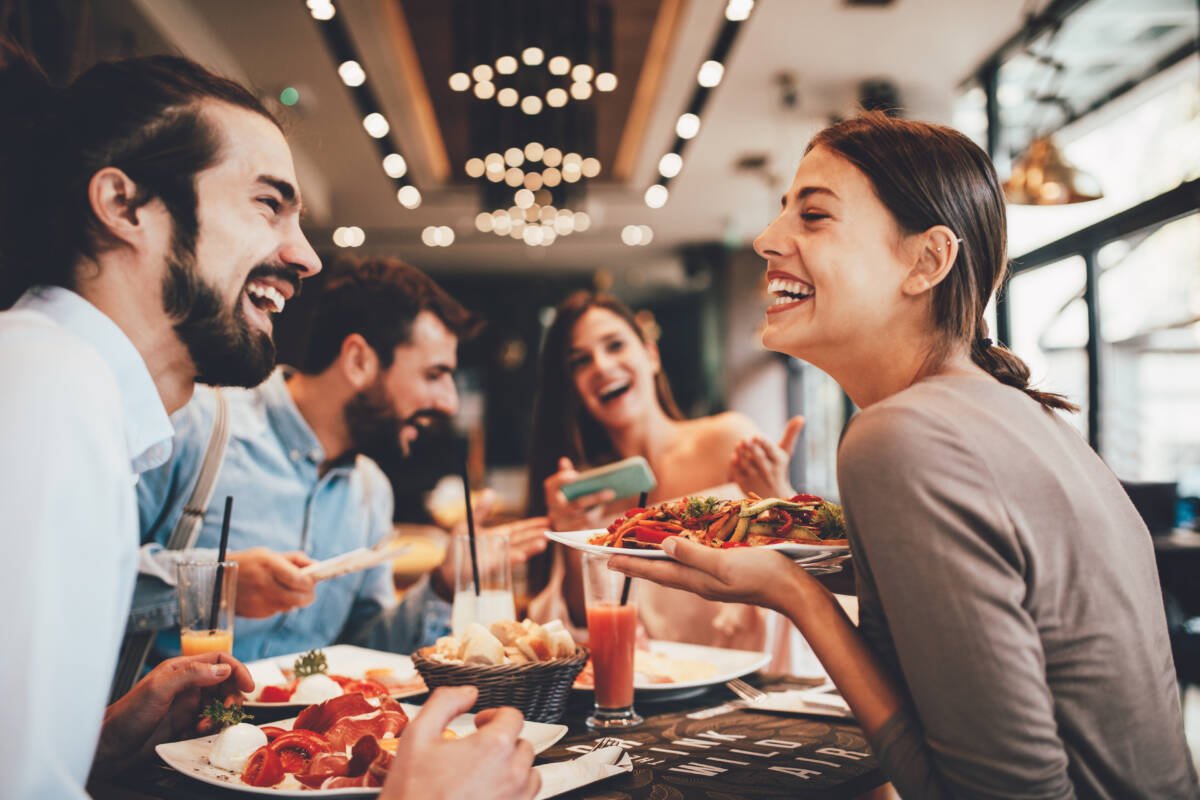 Explore the world's melting pot that is American cuisine. Taste a variety of delicious hot dishes, appetizers and beverages that reflect the country's multicultural heritage. See the highlights of central Manhattan and visit the best local restaurants!
Highlights
Embark on a culinary adventure with a 5-Stars Private Guide
Visit 2-4 carefully selected restaurants and patisseries
Try a variety of authentic American hot dishes, appetizers and snacks
See NYC's highlights and learn about local history and culture
Enjoy an exclusive tour with your family and friends
Free cancellation up to 24 hours before activity starts
Best price guarantee - no brokers
Please enter the number of tickets
Activity details
Facilities
2 - 4 Hours
Private Tour

Exclusive only for you

Just buy and we instantly organize

Your booking ensure the tour is already fully organized, just come and enjoy!

Live Guide

English, German, French, Italian, Russian, Spanish

Walking tour
Full description
Burgers may be the first thing that comes to your mind when you think of American cuisine, but you're in for a big surprise! Our brilliant Food-Expert Guide will take you on a culinary journey that showcases the rich, multicultural heritage of the United States. Eat like New Yorker and fall in love with Manhattan!
On the 2-hour Food and Sightseeing Tour you will taste carefully selected samples of authentic American dishes, appetizers and snacks. New York is the state with arguably the strongest connection to immigration in America and its food culture strongly reflects that. Your Private Guide will introduce you to the culinary influences of the European, indigenous American Indians, African Americans, Asians, Pacific Islanders, and many other cultures and ethnicities that have been blended to form the basis of what is now American cuisine.
On the menu you may find local delicacies such as the famous New York-style pizza, traditional bagel or sandwich with pastrami and corned beef, as well as one soft drink and a cup of tea or coffee. You will visit 1 restaurant and 1 patisserie to sample New Yorkers' beloved soft pretzel or a donut. You will also see some of NYC's most iconic landmarks such as St Patrick's Cathedral and the Rockefeller Center.
Choose the 3,5-hour tour if you want to enjoy a full meal instead of just samples. Your Private Guide will take you to 2 popular American restaurants and a pastry shop. You will have a chance to try the Matzo ball soup of Ashkenazi Jewish origin, the tomato-based Manhattan clam chowder soup, authentic American-style hamburger or the bacon, egg and cheese sandwich. Of course, there will also be the New York-style cheesecake and other desserts available on the menu as well as 1 soft drink, 1 cup of tea/coffee and 1 beer.
The 5-hour option is the premium Food and Beer Tasting Tour combined with sightseeing in Midtown Manhattan. You will visit 4 different venues, where your Private Guide will order for you a variety of main dishes, meat specialties, soups, appetizers and desserts. There will be more food on the table than you can possibly eat! You will also be offered 1 soft drink, a cup of tea/coffee and 8 different American beers. Get a taste for popular, regional and craft beers brewed in major and micro breweries across the United States. Eat like a New Yorker and dive deep into the world of American beers. Explore the sights of Midtown Manhattan, such as the dazzling Times Square and the legendary Broadway.
Includes
Private Food Tasting Tour with highlights of Midtown Manhattan
Food-Expert Guide with Official NYC License who is fluent in the chosen language
Samples of American dishes and dessert and water (in 2-hour option)
Menu of 2 traditional meals, 1 dessert, 1 soft drink, 1 coffee/tea and 1 beer (in 3,5-hour option)
Menu of a variety of traditional American appetizers, meat specialities, soup, main courses and dessert with 1 soft drink, 1 coffee/tea and 8 beers (in 5-hour option)
Important information
Meeting point
In front of the ATLAS sculpture, 45 Rockefeller Plaza, New York, NY 10111, United States Open in Google Maps
Important information
What you should know
Please check your email the day before the tour to receive important information
Please ensure that you arrive at the meeting point on time so as to not affect the venue reservations. In case of delay the guide will wait for up to 30 minutes for you
Please advise us in advance of any dietary requirements, such as food allergies or vegetarian options
The golden rule in America is to serve enough food for the table to collapse, so we recommended joining the tour on an empty stomach to be able to enjoy each of the dishes
Please note that the described itinerary and menu are for reference only and are subject to change. The dishes served will vary depending on the availability. We will do our best to pick the best options for you
Please note that in the US, the legal drinking age for alcoholic beverages is 21
American Food Tasting Private Tour and Manhattan Sightseeing