Private German Beer Tasting Tour in Lubeck Old Town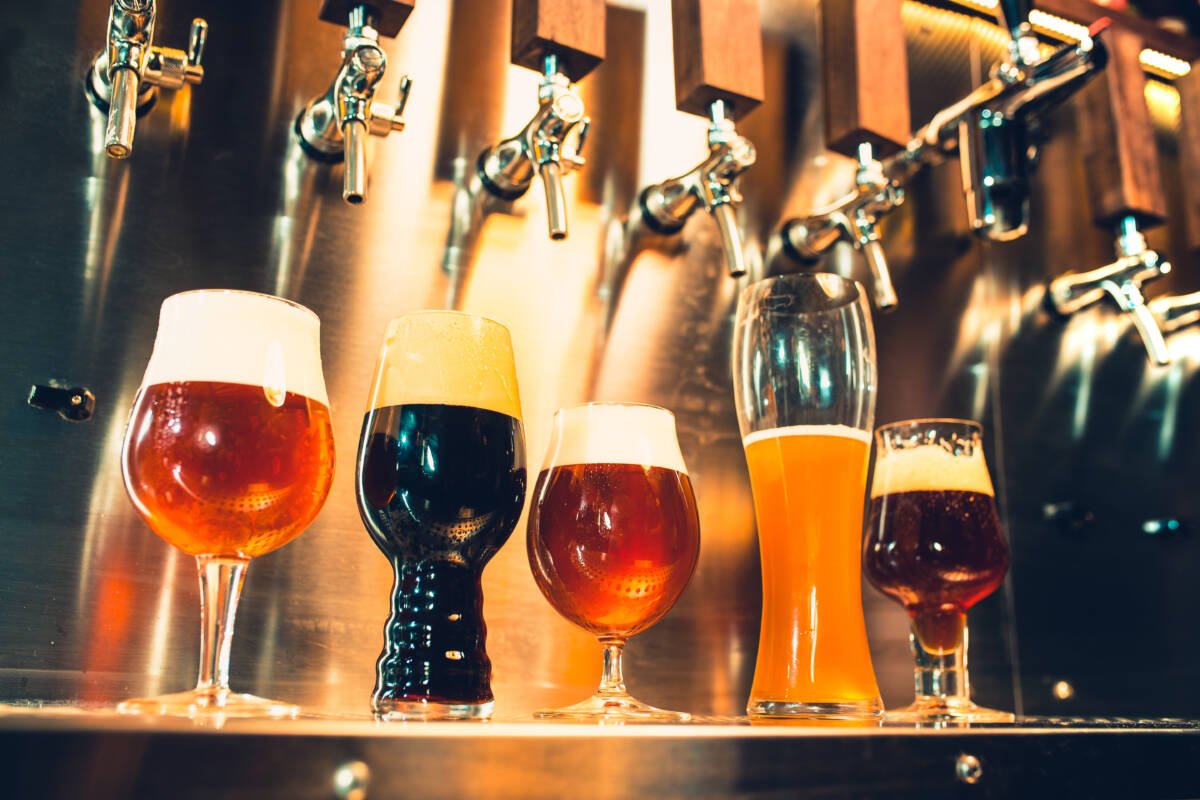 Taste the best German beer straight from the tap and learn about Lubeck's brewing tradition. Try 4-8 types of beer with a local Beer Expert, including innovative craft beers. Visit the best local beer venues and a restaurant serving delicious German food.
Highlights
Discover Lubeck's beer scene with a 5-Stars Private Guide
Sample 4-8 types of German beer, including popular, regional and craft beers
Try local appetizers and hot dishes paired with beer
Visit 2-3 carefully chosen beer venues in Lubeck's Old Town
Enjoy a fun and cultural experience with your family/friends
Free cancellation up to 24 hours before activity starts
Best price guarantee - no brokers
Please enter the number of tickets
Activity details
Facilities
2 - 4 Hours
Private Tour

Exclusive only for you

Just buy and we instantly organize

Your booking ensure the tour is already fully organized, just come and enjoy!

Live Guide

German

Walking tour
Full description
At some point in time, one of the beers brewed in Lubeck was promoted with the exciting slogan: "The Beer That Makes Friends". Join our local Beer Expert for an exclusive beer tasting tour at the best beer venues in Lubeck's Old Town to hear fascinating stories about the local history of brewing and drinking customs.
The 2-hour beer tasting tour includes a visit at 2 beer venues, such as a local pub, beer garden or brewery. Your Private Guide will carefully choose places with great hospitality and an extensive menu of popular, regional and craft beers. You will try 4 different types of beers, including 2 craft beers brewed at a local brewery. The guide will explain the characteristics of each of the served beverages along with a history lesson about the medieval and contemporary laws that regulate the brewing methods and ingredients, such as Reinheitsgebot purity law. This experience will be a great addition to your holidays, birthday party or a bachelor party.
Opt for the 3-hour option to hear more interesting facts and anecdotes about Lubeck's beer scene. During this walking tour you will visit 2 beer venues in Old Town for a tasting of 6 carefully selected beers. This includes 4 types of locally brewed craft beers so that you can truly feel the passion for brewing in Lubeck. You will also be served traditional German appetizers, such as hot starters and snacks, such as black dried bread that the locals love to pair with beer.
Choose the 4-hour food and beer tasting tour to visit 3 places, including 1 restaurant that specializes in traditional German dishes. During this tour you will sample 8 different types of beers and paired food options, including seafood, beef and potato delicacies. Learn about the role that Lubeck's culinary culture plays in the living styles of local people and discover flavors and aromas that are unique to Northern Germany.
Includes
Private Beer and Food Tasting Tour in Lubeck's Old Town
Beer-Expert Guide with Official Lubeck License, who is fluent in the chosen language
4 beers including 1x popular, 1x regional, 2x craft beers (2-hour option)
6 beers including 1x popular, 1x regional, 4x craft beers and German-style appetizers (3-hour option)
8 beers including 1x popular, 2x regional, 5x craft beers and German-style snacks, appetizers and main dishes (4-hour option)
Additional food and drinks
Important information
Meeting point
Meet your guide in front of Hotel an der Marienkirche, Schüsselbuden 4, 23552 Lübeck, Germany. Please do not enter the hotel, it is only a meeting point
Important information
What you should know
Please check your email the day before the tour to receive important information
The amount of served beer is as follows: popular 0,5l, regional 0,5l, craft 0,2l
Food will be served only in 1 of the visited venues, as pubs and breweries usually don't offer food options
Food tasting includes a variety of different snacks, appetizers and hot dishes. Appetizers include snacks but also simple hot starters
Private German Beer Tasting Tour in Lubeck Old Town