Jewish History and the Best of Lubeck - 2-Hour Walking Tour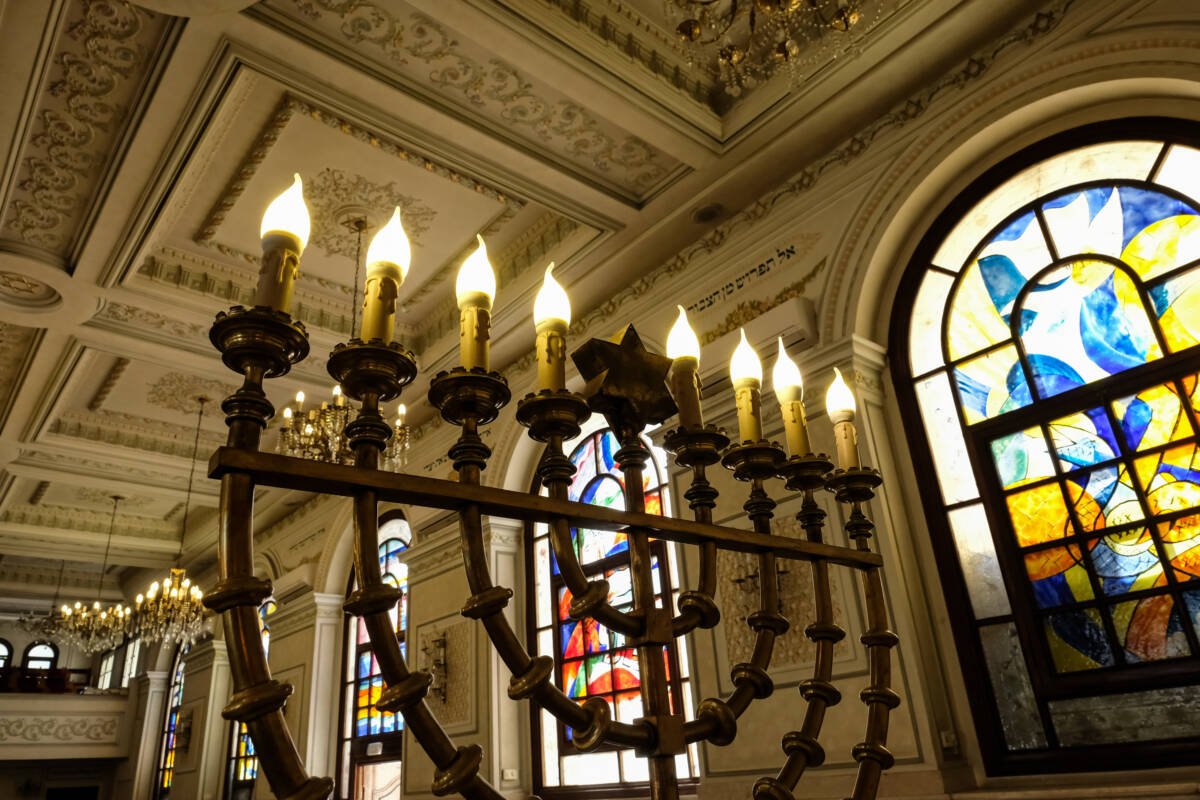 Trace the history of Jewish people in Lubeck during the Hanseatic Era and World War II with the Jewish History Guide. Discover a little known Jewish heritage. See the Synagogue and Holstentor, and visit the Lubeck Cathedral
Highlights
Explore Lubeck with a 5-Star Jewish History Guide
See the Lubeck Synagogue – the only active synagogue in Schleswig-Holstein
Learn about Jewish persecution and the Holocaust
See the highlights of Lubeck, a UNESCO World Heritage site
Visit the magnificent Lubeck Cathedral
Free cancellation up to 24 hours before activity starts
Best price guarantee - no brokers
Please enter the number of tickets
Activity details
Facilities
2 Hours
Private Tour

Exclusive only for you

Just buy and we instantly organize

Your booking ensure the tour is already fully organized, just come and enjoy!

Live Guide

German

Walking tour
Full description
The history of Jews in Lubeck tells the history of antisemitism in Germany before Hitler and World War II. On this original tour you will discover forgotten stories of Jews from the Hanseatic era and learn about the anti-semitic prejudices that led to the"Final Solution" and the Holocaust. Experience Jewish Lubeck!
Choose the 2-hour option to explore the highlights of Lubeck's Old Town with the Jewish History Guide. Most city tours skip on the Jewish history, but it is actually pretty interesting and worth discovering. As an imperial city and capital of the Hanseatic League, Lubeck did not permit Jewish people to reside within its gates, with a few exceptions that you will learn about during the tour. You will see the famous Holstentor gate and the impressive St. Mary's Church, located within the Hanseatic merchants' district where some Jewish merchants would also come from time to time.
Another point of interest will be the Katharineum, where Rabbi Felix F. Carlebach and his son, and some other Jewish students and professors attended. You will also see the only synagogue in the "City of Seven Towers", and learn about the "Night of the Broken Glass" and the Holocaust. The tour will pass the Museum of St. Anne's Church, and end in front of the magnificent Lubeck Cathedral. If you wish, you can enter inside and hear its fascinating history from your passionate Private Guide.
Includes
Private Tour about the Jewish History of the Hanseatic City of Lubeck
Jewish History Guide who is fluent in the language of your choice
Free admission to the Lubeck Cathedral
A special route passing by the Lubeck Synagogue (outside)
Interesting facts about Lubeck, Jewish history and the Holocaust
Important information
Meeting point
Meet your guide at Lubeck Synagogue
Important information
What you should know
Please check your email the day before the tour to receive important information
Lubeck Cathedral is usually open every day from 10 AM to 5 PM. Church tours during scheduled events (such as the Sunday, daily and holiday masses) are limited, so parts or the entire church may be closed at the time of your visit. In such a case, you will only see it from the outside.
Jewish History and the Best of Lubeck - 2-Hour Walking Tour