Warsaw Private Polish Beer Tasting Tour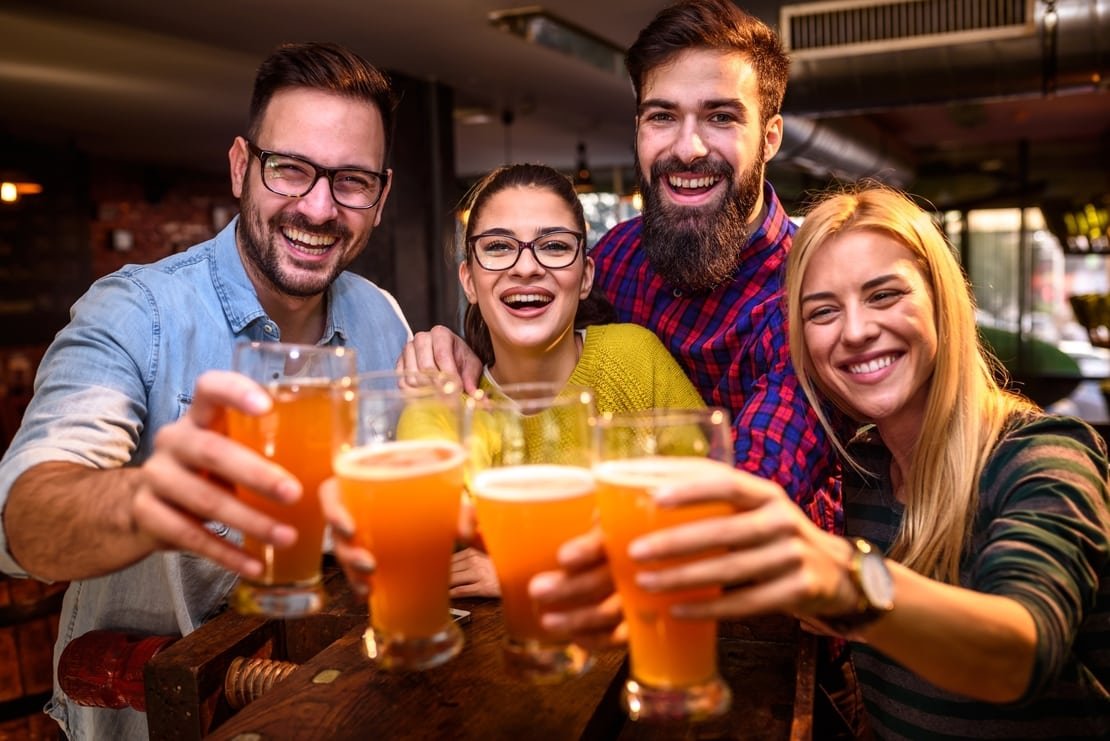 During this tour you will visit a few venues in Warsaw and enjoy a full range of Polish beer. You will try 7-13 different beers including mass production, regional and craft beer. Take part in this great experience and fall in love with Polish beers!
Highlights
Enjoy 7-13 different kinds of Polish beers and learn about its production from your Private Beer Guide
Taste popular, regional and craft beers and compare the flavor
Try typical Polish appetizers perfect to beer at the best Polish Restaurant in Warsaw
Visit 2-3 carefully chosen venues such as Restaurant, PRL Pub and Brewery
Learn about the Polish traditions and customs around drinking beer
Free cancellation up to 24 hours before activity starts
Best price guarantee - no brokers
Please enter the number of tickets
Activity details
Facilities
2 - 4 hours
Private Tour

Exclusive only for you

Just buy and we instantly organize

Your booking ensure the tour is already fully organized, just come and enjoy!

Live Guide

English, German, French, Italian, Russian, Spanish, Polish

Walking tour
Full description
Take part in a funny and educational Beer Tasting Tour with the accompaniment of a Private Beer Guide and make your day or evening very special. The main concept of the tour is to make you try the best Polish popular, regional and craft beers. With commentary of the 5-Star Beer Expert you will be able to compare the taste, smell or color and understand the difference in beer quality and price.
You can also expect to learn interesting facts or anecdotes about the city's general history, breweries and everyday life of its citizens from the middle ages to modern time. But also the Guide will tell you many stories about Polish culture and customs that will shock you as those are very colorful. The Guide is professional with an Official License which guarantees his knowledge. However, the communication and Guide age is adjusted to the preferences of your group and the occasion. So if you book the experience for a Stag Party, we will make it more fun, but if you have chosen a tour for a birthday to have some fun and learn about the city and beer in an alternative way, we will prepare the tour according to your expectation.
So all in all just let's take part in this fun and cultural experience which will offer an insightful introduction to the world of Polish beers. You'll spend time only with your group of friends or family as it's a private tour, and your guide will take care of you personally, explain to you each beer that you will drink.
You can choose one from the three options. In each of them you will be treated to Polish appetizers at your first venue. Each venue you visit will provide a different experience, including a different atmosphere and selection of beers for you to choose from.
The 2-hour tasting tour is the perfect choice as a before party to get to know the best spots in the city to which you can return on the following days. Also for single travelers, couples and groups who love to have fun with a glass of refreshing beer and want to learn some interesting facts about the history of brewing and Polish drinking customs. You will taste the set of 7 Polish beers paired with simple snacks at 2 different venues. It's a great way to
If you want to try more different flavors of beer then the 3-hour tasting tour is for you. Moreover, you will visit additional venues very characteristic of Poland referring to special periods in the history so you will be shocked! So, try special 11 beers at 3 different venues with appetizers instead of snacks which are a perfect match to beer.
Consider a 4-hour food and beer tasting tour if you are looking for an exceptional experience for a special occasion. It is the best combination of Polish traditional food, inclduing appetizers, hot main dishes and snacks served with 13 Polish beers at 3 locally loved venues, such as traditional pubs and restaurants. Surely, it will be the main attraction of your day! You can try pierogis, bigos and other foods charecteristic of Polish cuisine. You don't need to worry about choosing the right dish or the best beer as your Private Beer Guide will take care of the organization and provide interesting anecdotes to make your feast fun and exciting.
Includes
Private Beer Tour around the Old City with Beer and Food Tasting
Beer Master Guide with Official License who speak fluent in chosen language
7 beers including 1x popular, 2x regional, 4x craft beers and Polish snacks (2-hour option)
11 beers including 2x popular, 4x regional, 5x craft beers and Polish snacks (3-hour option)
13 beers including 3x popular, 5x regional, 5x craft beers and Polish snacks, appetizers and main dishes (4-hour option)
Important information
Meeting point
Meet your guide in front of the Warsaw Uprising Monument at Krasińskich Square 2/4/6, 00-263 Warszawa Open in Google Maps
Important information
What you should know
Please check your email the day before the tour to receive important information
Please note that the number of tastings and attractions depends on the selected option. Food tasting is not included in the basic 2-hour option.
The amount of beer served is as follows: popular (0,3 – 0,5l), regional (0,2l), craft (0,125l).
The legal drinking age in Italy is 18.
Food will be served only in 1 of the visited venues, as pubs and breweries usually don't offer food options.
Food tasting includes a variety of different snacks, appetisers and hot dishes. Appetizers include simple snacks and traditional starters. Snacks refer to small samples of food, such as pickles and bread with lard, characteristic of Poland.
Please advise us in advance of any dietary requirements, such as food allergies or vegetarian options.
For the comfort of all guests, it is best to have 1 licensed guide per maximum of 25 guests. If there are 26-50 people in your group, we will provide the service of 2 licensed guides so that all guests can get the best experience, ask questions and hear the guide well.
Warsaw Private Polish Beer Tasting Tour