Vienna Hofburg Palace Sisi Museum Skip-the-line Private Tour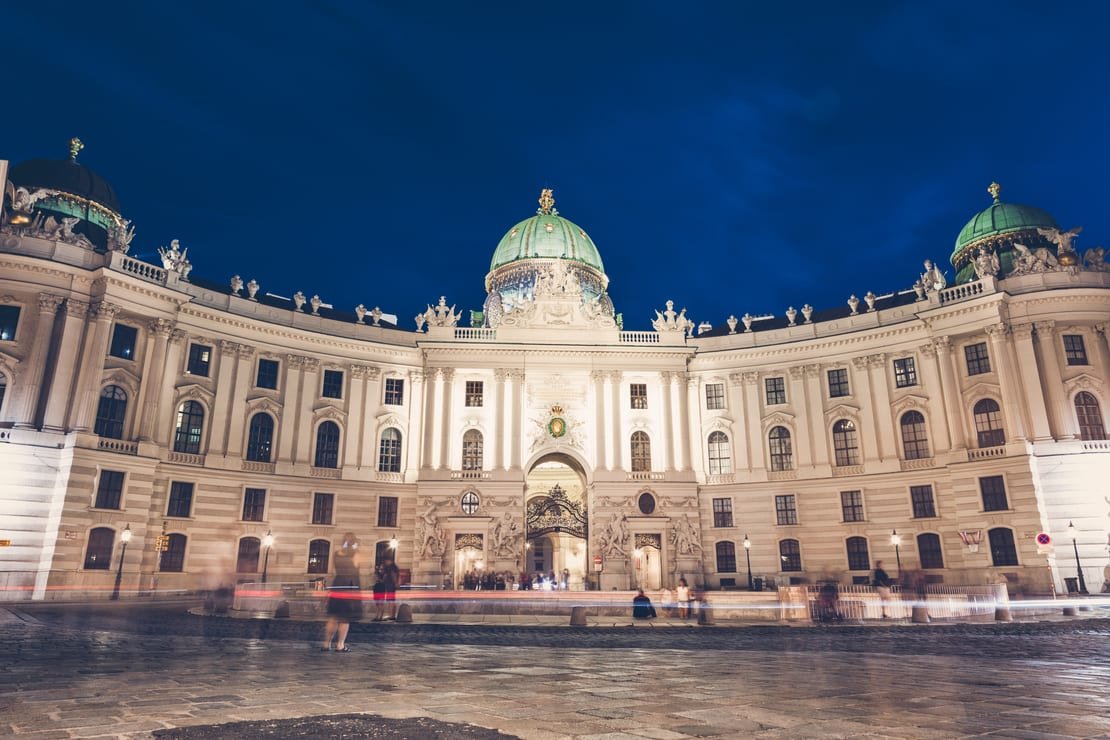 Famous Hofburg Imperial Palace stands proudly in the middle of Old Town and waits for your visit. Enter the world of Holy Roman Empire and see Imperial Apartments, Sisi Museum and all Austrian heritage during private guided tour!
Highlights
Visit the Top Attraction in Vienna Hofburg Imperial Palace on guided walking tour
Explore huge Palace Complex including Imperial Apartments, Sisi Museum and even Silver Collection!
Learn the history of Vienna, and discover local heritage inside the Vienna Imperial Treasury
Extend your tour and see gorgeous collection in Imperial Treasury and walk around historic Old Town
Enjoy a private tour only with your family and friends with adjusted tempo of tour
Free cancellation up to 24 hours before activity starts
Best price guarantee - no brokers
Please enter the number of tickets
Activity details
Facilities
2 - 4 hours
Private Tour

Exclusive only for you

Just buy and we instantly organize

Your booking ensure the tour is already fully organized, just come and enjoy!

Live Guide

English, German, French, Italian, Russian, Spanish

Walking tour
Skip The Line Tickets for Priority Access
Full description
During your stay in Vienna you can't miss the Hofburg Imperial Palace. Moreover, the best way to meet this place for real is during this Hofburg Tour. Also you will get the Sisi Museum Ticket, so you will see most of precious parts of Palace. It was the residence of the Habsburgs for over 600 years and thus the centre of the Holy Roman Empire. As it is the Top Attraction take the essence and explore whole area inside with your knowledgeable private guide.
Hofburg Tour and Sisi Museum Ticket
Opt for 2-hour tour to walk inside and discover Conference Room – room was used for the ministerial conferences which were chaired by the emperor. See private bedrooms of imperial couple, their Saloons for guests, Elisabeth's Dressing Room and much more as the whole interior includes 24 different rooms. Silver Collection with Valuable porcelain and crystal glasses provides insights into the court dining culture of the imperial dynasty. And Sisi Museum presents over 300 personal items that belonged to Elisabeth like her dresses, parasols, gloves, beauty preparations. It shows her beauty cult, obsession with being slim and athletic performance.
Hofburg Tour, Sisi Museum and Car Transport
Choose the 2,5-hour option to take advantage of private transportation to the Hofburg Palace in an air-conditioned vehicle. We will make sure that you have a hassle-free journey from your accommodation in Vienna. At the end of the fruitful 2-hour tour of the Palace, you will be driven back to your accommodation.
Imperial Treasury in Hofburg Palace
Extend to 3-hours and stroll down to reach Imperial Treasury (Kaiserliche Schatzkammer Wien). Use your tickets and explore one of the biggest collection of Holy Roman Empire and Austrian heritage. Inside you will find Imperial Crown, famous Holy Lance and Order of the Golden Fleece and there is more!
Hofburg Tour with extra Old Town walking tour
If you choose 4-hours option you will see also selected highlights in Old Town. Get a great portion of knowledge and see St. Stephan's Cathedral. Further you will explore St. Peter's Church and gorgeous Column of The Trinity. The guide lead you through multiple alleys and parts of the city to deliver you unforgettable memories!
Includes
Private walking tour in Hofburg Palace Complex with Imperial Treasury and Old Town Highlights
5-Stars Private Guide with Official Vienna License speaking fluently in chosen language
Skip the linke ticket to Hofburg Palace, Sisi Museum and Silver Collection (all options)
Skip the linke ticket to Imperial Treasury (in 3 and 4-hour option)
1-hour guided walking tour around Old Town (in 4-hour option)
Private car transportation with a pickup and drop-off service to your accommodation in Vienna (in 2,5-hour options)
Important information
Meeting point
Raiffeisenlandesbank, 1010 Vienna, Michaelerplatz 3 (3 minutes from the metro station Herrengasse line U3) Coordinates 48°12'29.86"N, 16°22'0.19"E Open in Google Maps
Important information
What you should know
Please check your email the day before the tour to receive important information
Skip-the-line tickets are reserved for a specific time slot, so it's important to arrive at the meeting point on time and stick to the schedule. In case of delay contact the guide as soon as possible. You can save time by skipping the line at the ticket office, but there may be a queue to get in due to mandatory security checks.
The 2.5-hour option includes a 2-hour walking tour of Hofburg and an estimated 30-minute private car transfer with pickup and drop-off at your accommodation. two ways. The tansfer time quoted is for information purposes only and can take longer or shorter depending on the distance and traffic.
We will arrange private transfers in a standard car (sedan) for groups of 1-4 people, and in a larger van for groups of 5 people and more. If you're traveling in a smaller group but want to travel in a more spacious car, we recommend booking a 5-people tour to take advantage of a larger vehicle.
PLEASE NOTE THAT THE SILVER COLLECTION WILL REMAIN CLOSED FROM APRIL 1, 2023 UNTIL FURTHER NOTICE.
Vienna Hofburg Palace Sisi Museum Skip-the-line Private Tour