Munich Residenz Palace, Museum and Treasury Private Tour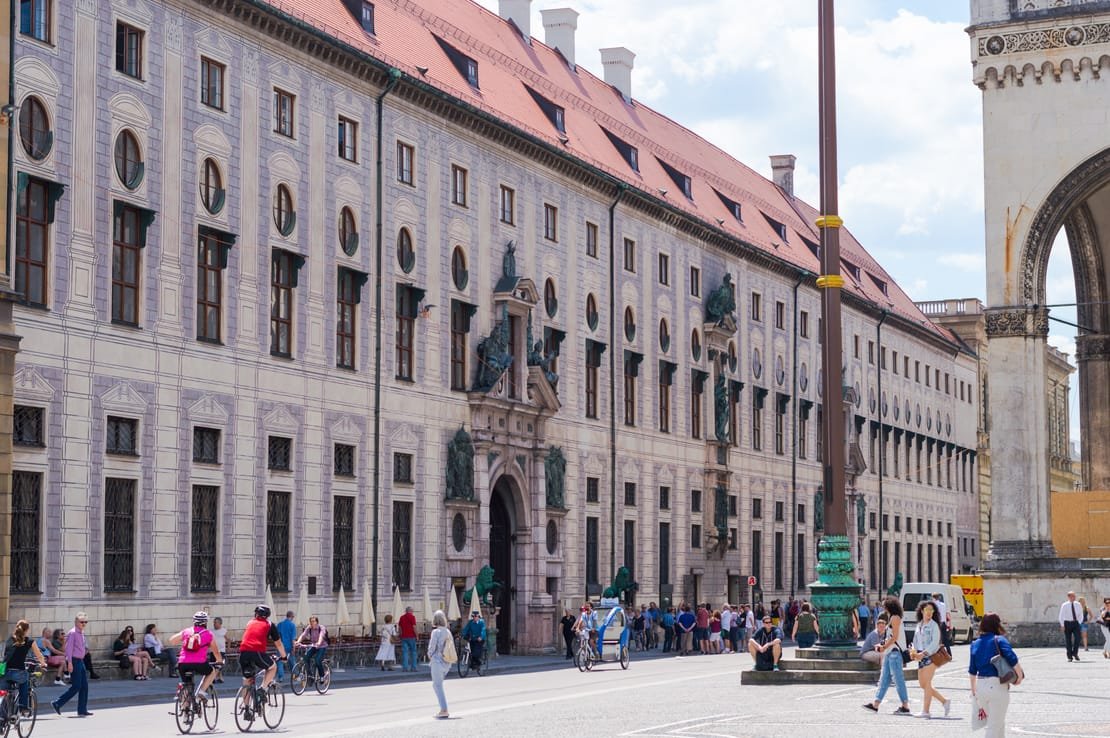 Explore fascinating and rich Residenz on a tour with a professional guide. Visit the museum and step inside the treasure to see astonishing collection of crystals and crowns. See the best highlights of the Munich Old Town as well!
Highlights
Go on a thrilling exploration of Residenz – the Top Attraction of Munich

Admire beautifully decorated interior of the Palace and its hidden rooms

Discover the treasury and see hidden crowns and jewels 

See the best highlights: Marienplatz, Frauenkirche and Odeonsplatz

Enjoy your tour with a licenced guide speaking in a chosen language
Free cancellation up to 24 hours before activity starts
Best price guarantee - no brokers
Please enter the number of tickets
Activity details
Facilities
2 - 5 hours
Private Tour

Exclusive only for you

Just buy and we instantly organize

Your booking ensure the tour is already fully organized, just come and enjoy!

Live Guide

English, German, French, Italian, Russian, Spanish

Walking tour
Skip The Line Tickets for Priority Access
Full description
Visit the Munich Residenz Palace, step inside and admire stunning interior. You will be also able to see the hidden treasury of this place – its rich collection includes emalias, crystals, crowns and jewels. Discover more of Munich and enjoy walking tour around Old Town. The guide will tell you fascinating stories and make sure to deliver you unforgettable memories. Let us take you on an adventure! 
Choose a basic 2-hours option to see the Munich Residenz Palace, Museum and Treasury. Admire one of the most important palace in Europe – the residence of the Bavarian dukes, electors and kings. Step inside to discover the hidden gems of Munich. The rich collection of historical treasure will blow your mind! Your guide will make sure you get the most of your experience. 
Expand your tour to 3-hours and see even more. By choosing this option you will be not only able to see the Munich Residenz Palace, its museum and treasury, but also its nearby garden and The Cuvilliés Theatre. The Hofgarten is located between the Residenz and Englischer Garten. Step inside to relax in the beautiful surroundings and admire its stunning renaissance architecture. You will also have a chance to see Cuvilliés Theatre – the most astonishing and most important theater in Munich. You will get a great portion of knowledge from your local 5-stars guide.
Residenz Palace and Old Town – extended option
Discover more in a 5-hours tour. The tour includes visitation at Residenz, museum and treasury and a walking tour around Old Town. Step inside Hofgarten to admire the renaissance beauty enter the Cuvilliés Theatre. You will also have a chance to visit Odeonsplatz, where a famous gun battle during Beer Putsch Hall took place and Feldherrnhalle monument. Your guide will lead you through the alleys and tell you about fascinating history of Bavarian capital. See the best selected highlights of Munich such as Theatinerkirche, Marienplatz and Frauenkirche. Admire also the unique Rathaus-Glockenspiel and its impressive collection of 43 bells and 32 life-sized figures. 
Includes
Private walking tour of Residenz with 5-Stars guide

Entrance ticket to the Residenz (Museum and Treasury included) 

Entrance ticket to Cuvilliés Theatre (if option chosen)

Additional 2-hours Old Town highlights walking tour (if option chosen)

Visit at Frauenkirche or St. Peter's Church

Tempo adjusted to your needs
Important information
Important information
What you should know
Please check your email the day before the tour to receive important information

Notice that due to sunday masses in churches the visit can be limited.
Munich Residenz Palace, Museum and Treasury Private Tour