Wolf's Lair, Lipka & Mamerki 1-Day Tour by Car from Gdansk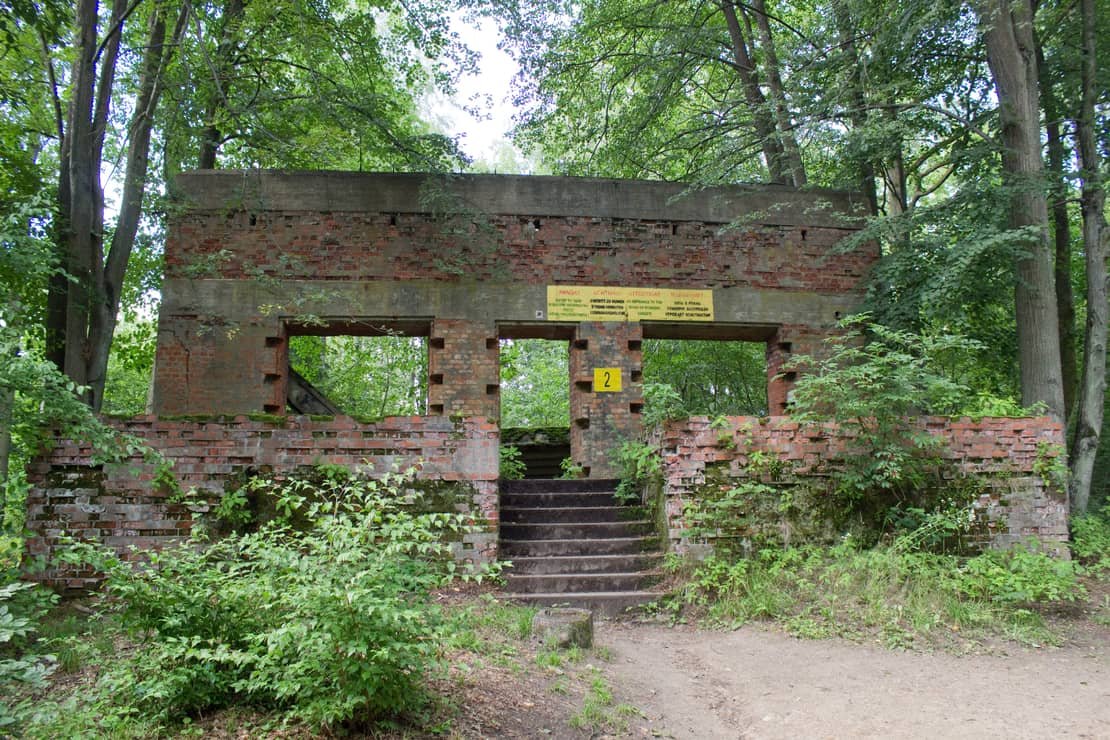 During the tour you will be taken to the Wolf's Lair placed in the middle of forest where incredible history of war times waits. It was real Hitler's headquarters. Explore all area, discover bunkers, roads of generals and secret facts.
Highlights
Private full-day tour from Gdansk to the Wolf's Lair, Mamerki and St. Lipka
Enter the Hitler's headquarters area from the World War II with local guide
See authentic bunkers and hear incredible history in Mamerki
Visit baroque St. Mary Church in St. Lipka and find amazing colours and rich decorations
Discover hidden gems about War, crimes, nazis and secret places
Free cancellation up to 24 hours before activity starts
Best price guarantee - no brokers
Please enter the number of tickets
Activity details
Facilities
10 - 12 hours
Private Tour

Exclusive only for you

Just buy and we instantly organize

Your booking ensure the tour is already fully organized, just come and enjoy!

Live Guide

English, German, French, Italian, Russian, Polish

Car Transport
Skip The Line Tickets for Priority Access
Full description
Discover the complex of over 80 buildings built in 1941 that used to be Adolf Hitler's military headquarters, where he spent most of the World War II. See for yourself 50 well-camouflaged massive bunkers with walls thick for even 6 meters! See the remnants of this historic and important place, where decisions about war moves and construction death camps have been made or where the attack on Hitler has taken place. Wolf's Lair was perfectly guarded place, surrounded by minefield and was operated for 4 years where over 2000 people lived. But at the end of the war it was not enough time to destroy this place, so now you can walk around authentic places.
Once you step in this secret forest you will feel extraordinary atmosphere of amazing historical events which have placed years ago. Local guide will tell you the best stories and facts about this place and show you hidden gems of this big area.There will be also a time for lunch if you would feel hungry after exciting tour.
In extended tour you will see also another place full of bunkers. It is Mamerki village. It used to be Headquarters of the Supreme Command of the Land Forces. It's huge area with bunkers, shelters, houses of generals and officers. You can feel like an explorer and without guide try to find on your own Amber Chamber, see interior of famous U-boot the German Submarine, secret weapon of the Third Reich or enter Museum of dedicated to the East Front.
On the way visit also the St. Mary's Sanctuary in Święta Lipka. Already from the entrance you can see fantastic baroque architecture, colours of building and rich gate. Inside you will find really beautiful organs, fantastic paintings on the walls, richly-decorated roof and great sculptures. You will definitely enjoy all this view.
Includes
Private full day tour to Wolf's Lair, Mamerki and St. Lipka
Private licensed guide in Wolf's Lair
Ticket entrance to the Wolf's Lair base
Pick up from and drop off to your hotel
Private comfortable transport with English-speaking driver
Sightseeing of the St. Mary's Sanctuary (in extended version)
Ticket entrance to Mamerki
 Traditional Polish lunch
 Guide in Mamerki and St. Mary's Sanctuary
The tour selected is a VIP tour. You will be picked up by us from the hotel.
You will provide the hotel address in payment process.
Important information
What you should know
Please check your email the day before the tour to receive important information
There are many bunkers, undergrounds and old routes, so be sure to wear comfortable shoes
Wolf's Lair, Lipka & Mamerki 1-Day Tour by Car from Gdansk