2-Days Stag Weekend in Gdansk with Transfers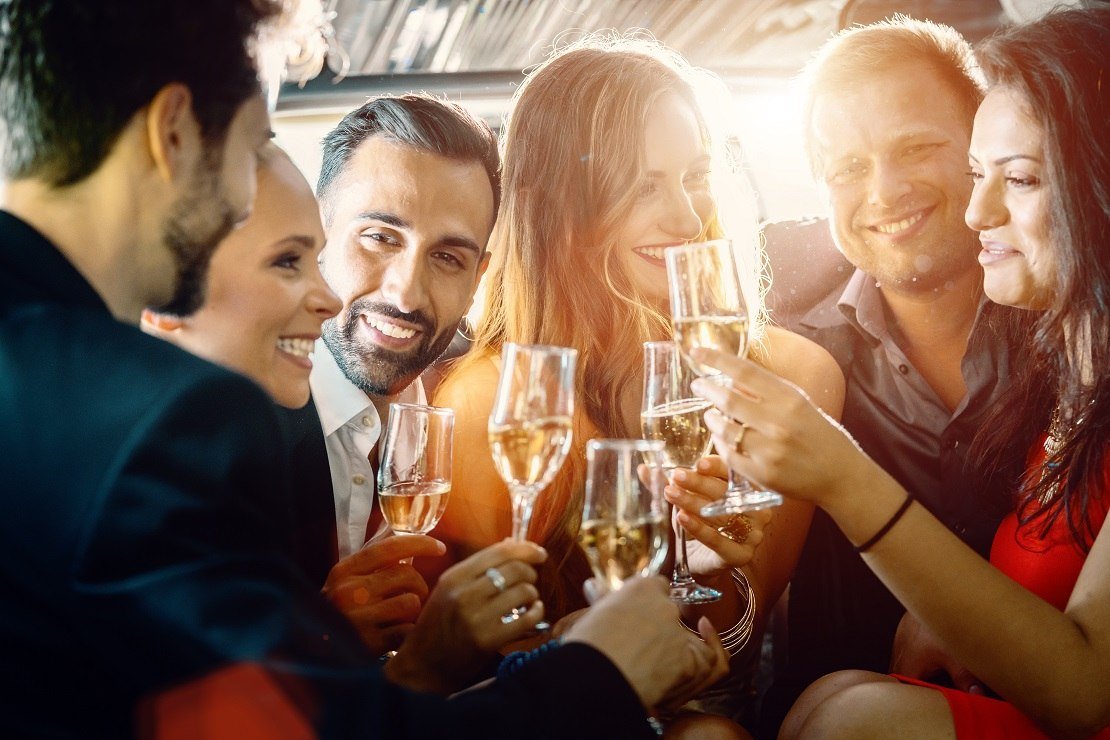 The Bachelor Party is only one time in your life, make this special day unforgettable for you and your best friends. Party and dance inside luxurious limousine, club and take part in amazing vodka tour.
Highlights
Trust an local expert, make your Stag Party unforgettable with great activities without organizational stress and trouble
Party like never before, get alcohol tasting, luxurious limousine and dance all night
Don't miss the best places which Gdansk offers, mix options and experience the best Stag Party in 2-days
Free cancellation up to 24 hours before activity starts
Best price guarantee - no brokers
Please enter the number of tickets
Activity details
Facilities
2 -days
Private Tour

Exclusive only for you

Just buy and we instantly organize

Your booking ensure the tour is already fully organized, just come and enjoy!

Live Guide

English, German, French, Italian, Russian, Spanish, Polish

Car Transport
Skip The Line Tickets for Priority Access
Full description
Let us show you how nightlife in Gdansk really looks like! We will help you with organizing your special day! Don't bother yourself with finding best place and thinking about all details.
Below you will find our proposition for an unforgettable Stag Party in Gdansk. The hours are only the example, feel free to write to us. We will adjust everything to your needs.
FRIDAY
11:00 Arrival Gdansk Airport
– Transfer by comfortable bus with cold beer on the board for each.
– 1-hour to unpack
13:00 Vodka Tour with Lunch and Communism & shipyard sights
– transfer by 2 cars to one of the best restaurants in Gdansk with vast choice of Polish vodkas (over 150 kinds)
– traditional Polish lunch referring to the climate of the tour
– set of 5 Polish vodkas:
2x white vodka (Potato, Grain),
1x flavoured vodka,
1x traditional Gdansk's liqueur with gold
1x special shot at Shipyard (later during the tour)
– funny Vodka Guide who will tell you many interesting stories about Poland, vodkas, its production and interesting facts about Communism as well as shipyard
16:00 End of tour
Free time for the group
– transfer by 2 cars to your accommodation
19:00 Dinner
We choose for you one of the best restaurants in Gdansk (you can tell us which cuisines you like the most)
22:00 Party
We will make a reservation for the best club in Gdansk!
SATURDAY
09:00 Sexy maid wake up for the bachelor with a 15-minutes dance.
11:00 Breakfast
We will make a reservation for you in a great place.
12:00 Attractions
– pick up by 2 cars
– Bungee jump for Bachelor
– Go kart
– transfer to shooting range
– Shooting range – all of you will have 25 shots from different real guns with professional trainer
– transfer back to old city
16:30 Relax time in the city find a place to lunch
We will make a reservation. Here you should have some free time to be prepared for an exceptional night.
20:00 Limousine 1-hour of driving to restaurant in Sopot:
– luxury party limousine
– sexy girl stripper show
– 2x sparkling wine
21:00 Sopot dining
We will make a reservation in the best Sopot's restaurant.
22:30 The best Sopot club
2 beautiful hostesses will meet you in the restaurant at 22:15 and you will walk to the Club. They will stay with you for a couple of hours to make your party even better.
You will have a box in the Top1 Club in Sopot
– VIP entrance to the Club
– Private box in the club
– 2 x 0.7l whisky Chivas 12
– 1x 1,75l impressive vodka Ostoya
– juice
4:00 Return transfer to your accommodation in Gdansk
SUNDAY
– Transfer by bus to airport
Besides all attractions which are included in the price we also make reservations for you for breakfast, lunch and dinner in the best restaurants. We make a reservation for you and you order what you want from the menu and pay by yourself.
We have organised hundreds of Stag Party in Gdansk. Don't waste your time and let us organise for you unforgettable weekend!
Includes
Unique and full organised stag party in Gdansk provided by local expert
5x Car Transfers to attractions or airport
Sexy maid wake up for the bachelor
Bungee Jump
Vodka Tour with lunch and Communism & shipyard tour with 5x shots of vodka
Traditional Polish lunch referring to the climate of the tour
Funny Vodka Guide who will tell you many interesting stories about Poland, vodkas, its production and interesting facts about Communism as well as shipyard
1-hour Limousine Ride to Club with 2 bottles of sparkling wine and private dance show
2x Beautiful Hostess for 4-hours in Club
Private Lodge with entrance in Top1 NightClub in Sopot
1,75l vodka/2x 0,7l whiskey and soft drink per 1 lodge, alcohol is doubled if there is more than 8 people
Tips about local best places and reservations for: breakfast, lunch, dinner, club
2-Days Stag Weekend in Gdansk with Transfers