Private German Beer Tasting Tour in Dusseldorf Old Town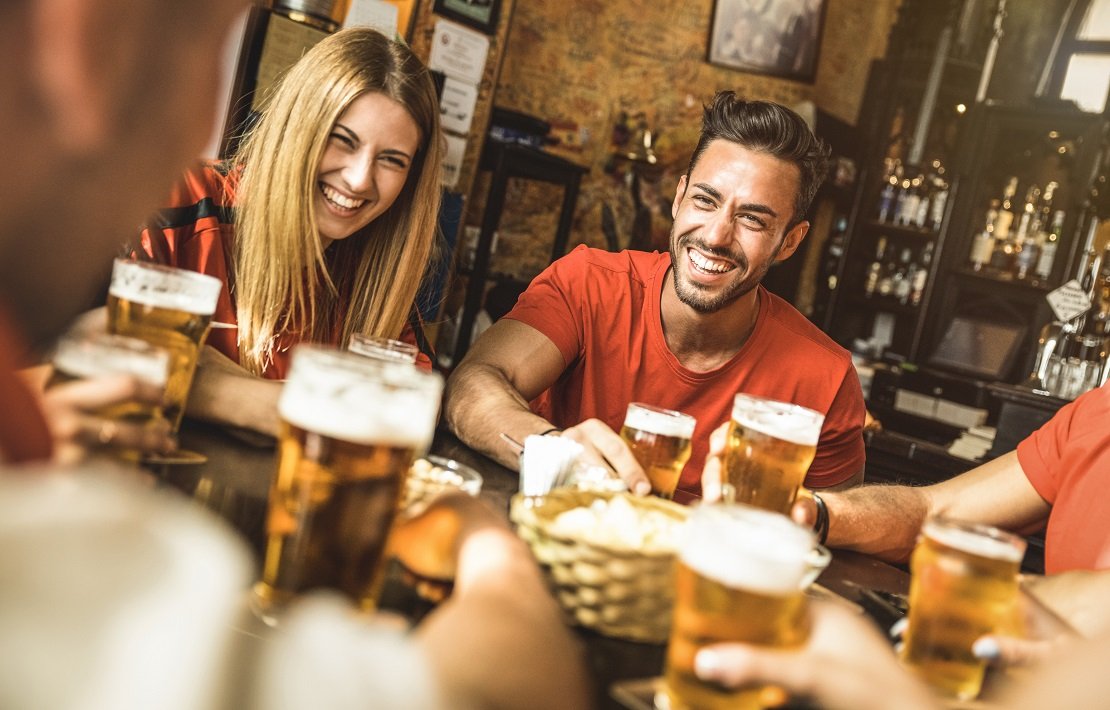 Discover the hoppy taste of an authentic Altbier style beer during an exclusive Beer Tasting Tour in Dusseldorf's Old Town. Taste 4-8 different beers with paired food and learn about the local brewing history and traditions from a private Beer Expert!
Highlights
Discover Dusseldorf's beer scene with a 5-Stars Private Guide
Taste 4-8 different beers, including popular, regional and craft beers
Try paired German appetizers and hot dishes
Visit 2-3 carefully chosen pubs, beer gardens and breweries in Dusseldorf
Learn about Oktoberfest, Reinheitsgebot and Dusseldorf Altbier style beer
Free cancellation up to 24 hours before activity starts
Best price guarantee - no brokers
Please enter the number of tickets
Activity details
Facilities
2 - 4 hours
Private Tour

Exclusive only for you

Just buy and we instantly organize

Your booking ensure the tour is already fully organized, just come and enjoy!

Live Guide

English, German, French, Italian, Spanish, Russian

Walking tour
Skip The Line Tickets for Priority Access
Full description
Dusseldorf is home to the world-famous Altbier, a hoppy beer which is known as old-style beer brewed using pale malts and top-fermenting yeast. Join this exclusive beer tasting tour in Dusseldorf' Old Town to satisfy your thirst for locally produced Altbier and other popular, regional and craft beers straight from a tap!
Choose the 2-hour tour to visit 2 beer venues in Dusseldorf with a local Beer Expert who will give you a brief introduction into the world of German beers. You will discover lots of interesting information about local breweries that specialize in Altbier style beer that is characterized by lean dryness of a lager but with fruity notes as well. The guide will select 4 different beers for you to try, including popular, regional and craft beers brewed locally using methods that evolved from northern German ales that were brewed from the 13th to 17th centuries. It will be a funny and educational experience for sure and we can tailor the tour to your needs and interests.
Opt for the 3-hour tour to gain a deeper understanding of Dusseldorf's beer scene and discover more unique beer flavors. During this tour at 2 beer venues you will taste 6 different beers, including 4 craft beers from small and independent breweries in Dusseldorf. You will also enjoy a serving of German-style appetizers that include hot starters and snacks such as lightly salted pretzels.
Join our 4-hour tour to discover your love for delicious German food and beer! During this exclusive beer and food tasting tour in Dusseldorf you will visit 2 beer venues and 1 restaurant. The guide will introduce you to the world of beer and food pairings with traditional German delicacies such as the Traditional Pork Schnitzel, German Beef Rouladen or Schweinshaxe (pork knuckles). Enjoy a feast of delicious food and 8 different beers, including 2 regional ones and 5 craft beers that will satisfy any beer enthusiast.
Includes
Private Beer Tasting Tour at the best pubs and breweries in Dusseldorf's Old Town
Beer-Expert Guide with Official Dusseldorf License, who is fluent in the chosen language
4 beers including 1x popular, 1x regional, 2x craft beers (2-hour option)
6 beers including 1x popular, 1x regional, 4x craft beers and German-style appetizers (3-hour option)
8 beers including 1x popular, 2x regional, 5x craft beers and German-style snacks, appetizers and main dishes (4-hour option)
Additional food and drinks
Important information
Meeting point
in front of Maritime Museum (Schifffahrtsmuseum), Burgpl. 30, 40213 Düsseldorf, Germany Open in Google Maps
Important information
What you should know
Please check your email the day before the tour to receive important information
The amount of served beer is as follows: popular 0,5l, regional 0,5l, craft 0,2l
Food will be served only in 1 of the visited venues, as pubs and breweries usually don't offer food options
Food tasting includes a variety of different snacks, appetizers and hot dishes. Appetizers include snacks but also simple hot starters
Private German Beer Tasting Tour in Dusseldorf Old Town