Bike Tour of London Top Attractions with Private Guide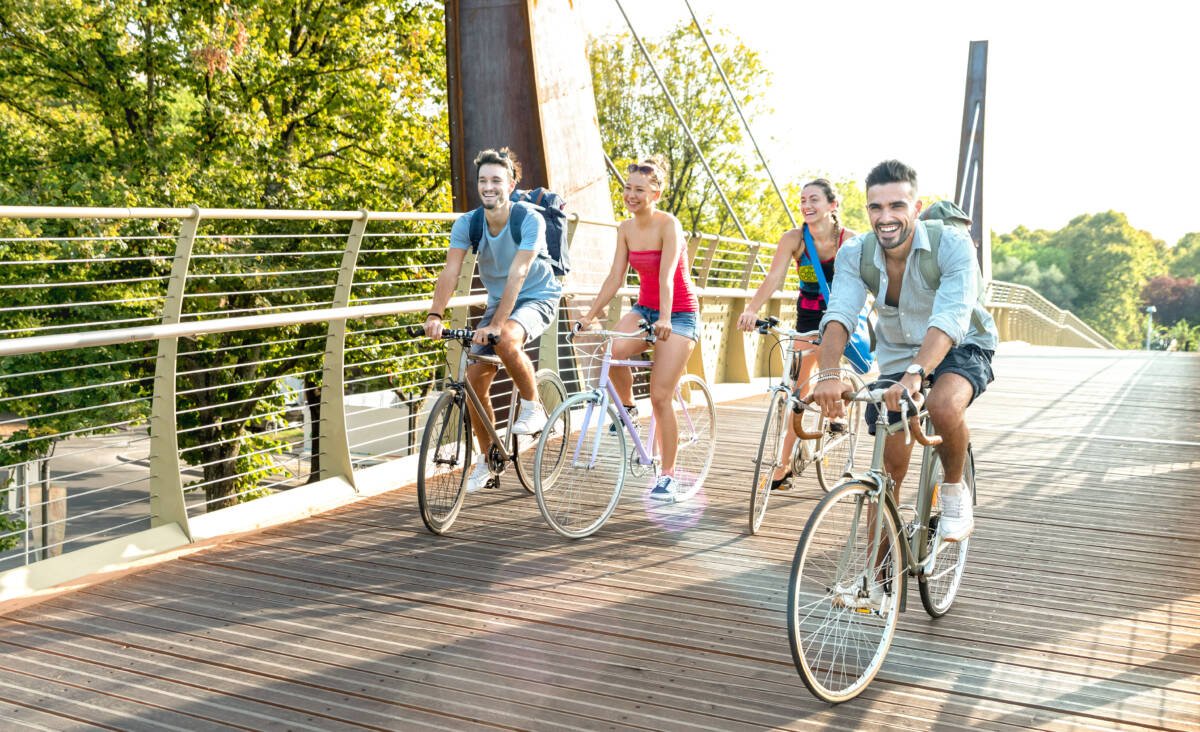 Grab a bike and set off with us on a unique adventure! Be led by a knowledgeable Expert-Guide and explore the best highlights of London traveling by a bike. Enjoy the eco-friendly sightseeing with adjusted tempo and excellent commentary along the way!
Highlights
Discover Top Highlights of London on a stress-free Bike Tour led by a 5-Stars Qualified Guide
Don't worry about renting a bike as everything will be organized – just enjoy the sightseeing in eco-friendly style
Explore the most important spots of London: Big Ben, Buckingham Palace, Westminster Cathedral and more
Enjoy the beautiful nature and historical landmarks while avoiding traffic jams and crowds
Experience unique Private Tour and discover London's hidden gems in fun and informative way
Free cancellation up to 24 hours before activity starts
Best price guarantee - no brokers
Please enter the number of tickets
Activity details
Facilities
2 -6 Hours
Private Tour

Exclusive only for you

Just buy and we instantly organize

Your booking ensure the tour is already fully organized, just come and enjoy!

Live Guide

English

Cycling
Full description
Take advantage of this exciting bike tour and discover the most interesting sights of London. Meet your enthusiastic 5-Stars Guide and be led safely around the city's best spots. Enjoy adjusted tempo and comfort of environmentally friendly tour. Forget about crowds of tourists, tired feet, and traffic jams!
Choose the 2-hour option to explore the Must See Attractions of the very centre of London. Admire the iconic Big Ben and beautiful Westminster Abbey. Ride along the Whitehall and reach the historical Trafalgar Square. Stroll around, take a souvenir picture and move to the next stop. Enjoy the serene atmosphere of St. James's Park delighting with is peaceful lake and blooming colorful flowers. Marvel at the Buckingham Palace and see where the Queen lives. Then, learn even more history under the Westminster Cathedral. This Neo-Byzantine gem is the largest Catholic church in the United Kingdom! Enjoy a break at the Victoria Tower Gardens and admire the unique atmosphere by the River Thames.
Join the 4 hours tour if you wish to explore even more treasures of London. See all the gems of the city's centre as well, but enjoy a different way back to discover more fantastic places. Explore the St. Paul's Cathedral, a real symbol of this city. Admire the stunning architecture of the British Museum and hang around the Soho, a bustling district full of trendy bars, clubs and restaurants.
Extend your tour to 6 hours and become an expert of London! Visit all the popular spots as well as hidden gems that are further away. Discover the Tower of London – a historic castle which has served as a defensive and palace building of the British monarchs. Admire the iconic London Bridge and take a moment to look at the Monument to the Great Fire of London. This proudly standing Doric column commemorates the tragic events of Great Fire of London in 1666. Take some breaks between the sights to have a local snack and enjoy this unique guided Bike Tour in the company of a 5-Stars Guide. Then, marvel at the St Mary Axe, a Must See exclusive skyscraper! Finally, see the stunning Marble Arch and enjoy a visit at the Hyde Park. It delights with its enchanting greenery and a multitude of monuments hidden there!
Includes
● Private Bike Tour around London Top Highlights
● Biking-Passionate Guide with Official London License speaking fluently in a chosen language
● Fully equipped city-bikes
● Special Bike Tour program showing various spots of London and charming nature
● Absorbing facts and stories of places you visit and pass by
● Helmets (optional)
● Local snack (optional)
Important information
Meeting point
Meet your guide in front of bike rental place: London Bicycle Tour Company
Important information
What you should know
 Please check your email the day before the tour to receive important information.
Please arrive at the meeting point 10 minutes before the activity starts to prepare yourself on the bikes (does not apply to the 9:30AM tour).
Bike Tour of London Top Attractions with Private Guide