Private German Beer Tasting Tour in Hamburg Old Town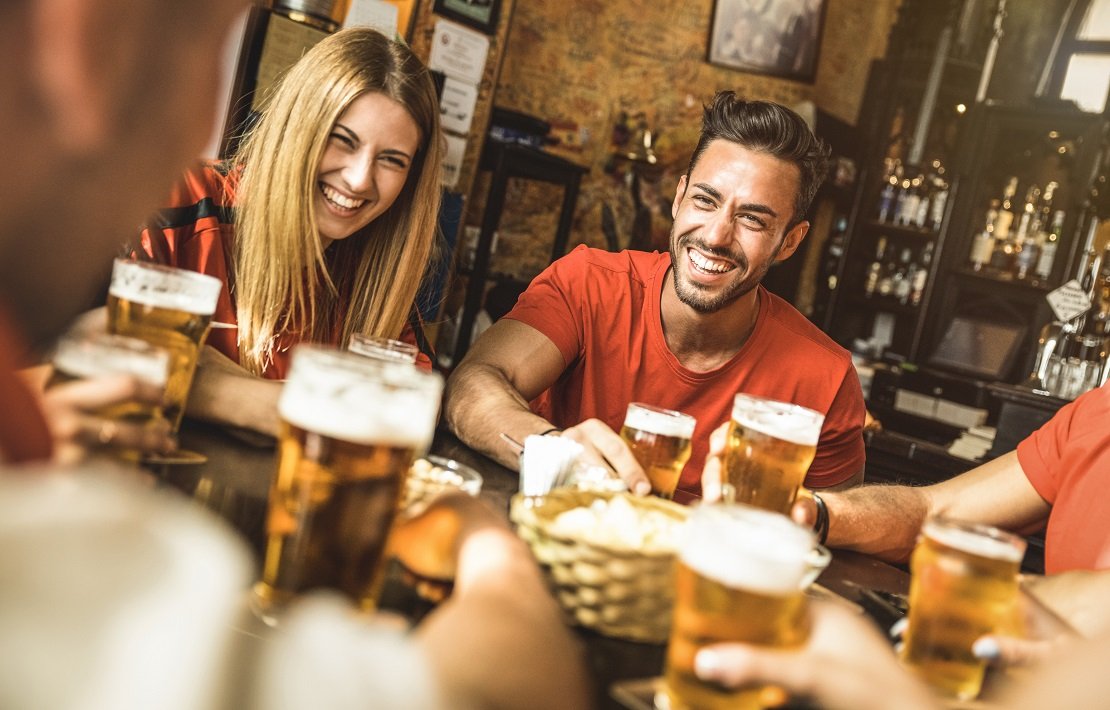 Discover the centuries-old brewing traditions of the Hanseatic heritage during an exclusive beer tasting tour in Hamburg's Old Town. Taste 4-8 types of beer with paired food and learn about the local breweries and drinking customs from a Private Guide!
Highlights
Discover the best of Hamburg's beer scene with a 5-Stars Private Guide
Taste 4-8 different beverages including popular, regional and craft beers
Learn about food pairings and try German appetizers and hot dishes
Visit 2-3 carefully chosen pubs, beer gardens and breweries in Hamburg's Old Town
Learn about Oktoberfest, Reinheitsgebot and local drinking customs
Free cancellation up to 24 hours before activity starts
Best price guarantee - no brokers
Please enter the number of tickets
Activity details
Facilities
2 - 4 hours
Private Tour

Exclusive only for you

Just buy and we instantly organize

Your booking ensure the tour is already fully organized, just come and enjoy!

Live Guide

English, German, French, Italian, Spanish, Russian

Walking tour
Full description
Back in the Middle Ages, Hamburg was a self-declared "brewery of the Hanseatic League". Although farmers markets were lost and the brewing traditions have changed, a handful of breweries still operate within the city. Join our fun-loving Beer Expert on a search for the best popular, regional and craft beers in Hamburg's Old Town!
The 2-hour tour is a perfect introduction to the long history of brewing in Germany, which in Hamburg can be traced back 1000 years to local monasteries and small family-run breweries. The tour will be led by a Private Guide who is full of beer knowledge and knows the best spots in Hamburg to enjoy the national drink in a cozy setting.
During the tour, you will visit 2 modern beer venues that offer an excellent selection of popular, regional and innovative craft beers that bypass the German Beer Purity Law, or the Reinheitsgebot. For the tasting experience, you will be served 4 beers. This includes 2 craft beers that will make you understand the local passion for brewing. Don't miss out on this fun and cultural experience that will surely enrich your holidays, birthday celebration or bachelor party.
The extended 3-hour tour will give you a better understanding of German beer culture and nightlife. The guide will invite you to 2 venues, such as a traditional pub and an independent local brewery. You will enjoy a tasting of 6 different beers along with paired German appetizers that make the beer taste even better.
Choose the 4-hour option to enjoy an exclusive beer and food tasting tour that will surely satisfy your hunger! Visit 2 beer venues and 1 local restaurant to sample 8 beers and a complimentary meal that includes hot dishes and appetizers. German food is a perfect match for different styles of beers, and your private Beer Expert will teach you the best way to enjoy popular, regional and craft beers in Hamburg.
Includes
Private Beer Tasting Tour at the best pubs and breweries in Hamburgs's Old Town Beer-Expert Guide with Official Hamburg License, who is fluent in the chosen language
4 beers including 1x popular, 1x regional, 2x craft beers (2-hour option)
6 beers including 1x popular, 1x regional, 4x craft beers and German-style appetizers (3-hour option)
8 beers including 1x popular, 2x regional, 5x craft beers and German-style snacks, appetizers and main dishes (4-hour option)
Additional food and drinks
Important information
Meeting point
Meet your guide in front of the Lessing Monument (Lessing-Denkmal), Gänsemarkt 38, 20354 Hamburg, Germany Open in Google Maps
Important information
What you should know
Please check your email the day before the tour to receive important information
The amount of served beer is as follows: popular 0,5l, regional 0,5l, craft 0,2l
Food will be served only in 1 of the visited venues, as pubs and breweries usually don't offer food options
Food tasting includes a variety of different snacks, appetizers and hot dishes. Appetizers include snacks but also simple hot starters
Private German Beer Tasting Tour in Hamburg Old Town